Office Space for Rent in Buenos Aires, Argentina
Argentina >
Buenos Aires
Showing 1 - 10 of 13 Results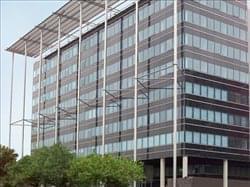 1
This high quality Buenos Aires business centre offers a selection of instant serviced offices, along with a comfortable business lounge and a selection of meeting rooms. Secure underground parking is also available, and our stylish and efficient offices are equipped with the latest high-speed Internet and voicemail facilities. This centre provides a quick and easy way to rent an instant office in the ideal location...
Read More
Enquire Now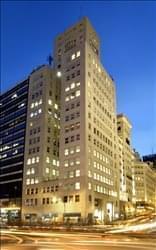 2
This centre offers physical offices, fully furnished and equipped with cutting-edge technology: broadband internet and Wi-Fi. There are projectors and flat screens as well as cable TV, IT support and snack bar services. Get a physical office or virtual office in less than 24 hs, without fixed costs nor upfront investment...
Read More
Enquire Now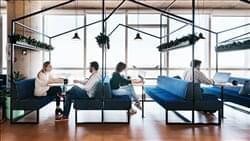 3
Are you searching for a space with all-inclusive pricing, flexible terms plus a fantastic outdoor space for relaxing between meetings? This is the space for you! Offering all these, plus; on-site staff, parking spaces, bike storage, high-speed internet, printing, scanning and copying, plus unlimited access to coffee and fruit water to keep you awake and hydrated! All of this in a center with spectacular interior design and a dog friendly policy - perfect if you and your pooch go everywhere together!...
Read More
Enquire Now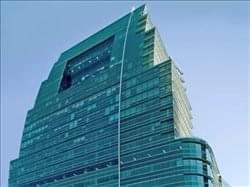 4
This prestigious 23-storey tower has been completely refurbished to provide quality instant offices with breathtaking views of Buenos Aires. A 12-person glass conference room is available to clients, and our beautiful reception area is sure to impress. This is an elegant and stylish business venue, providing a range of office spaces to suit any business...
Read More
Enquire Now
5
High-quality office space for rent in Retiro, in front Plaza San Martin. This is a prestigious and comfortable business center, much sought-after by top local and International companies. Based on the 8th floor, the rooms enjoy unparalleled views of the plaza and interior garden...
Read More
Enquire Now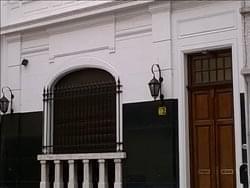 6
This fantastic coworking space is located in a French Style "petite" Hotel in the "Barrio Norte" neighborhood in Buenos Aires. This central location is just 200 meters away from Av. Santa Fe, and gives access to more than 10 different bus services all within walking distance of the space...
Read More
Enquire Now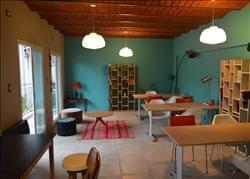 7
The centre's ground floor is full of colour and has an incredibly cozy feel to it. The centre itself, although in the middle of a busy city is incredibly peaceful and quiet, creating the perfect, calm atmosphere for being professionally productive. The centre has large windows that let in tonnes of natural light to create a warm ambiance throughout the space...
Read More
Enquire Now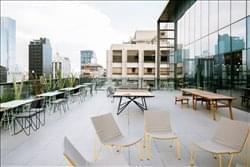 8
An entire 25-story building of coworking and private office space is housed in this unique centre. Find inspiration in this beautifully designed building, the building's luxurious facade will impress your clients, and your employees will delight at the neighborhood's convenience. From a multi-level mezzanine lounge to private offices, DJ cabin to kitchen, dedicated desks to rooftop-with-grill, meditation room to ping pong, there's something for everyone...
Read More
Enquire Now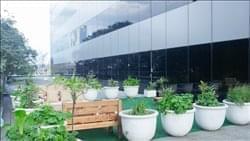 9
This center is one of the first Business Coworking spaces in Argentina. It offers entrepreneurs and professionals a unique and exclusive space at affordable cost, allowing them to choose between hot desks, dedicated positions and even private offices. It also has an extraordinary terrace and fully equipped meeting rooms that are rented by the hour...
Read More
Enquire Now
10
Strategically located between the main routes of Gral. Paz and Del Libertator Avenue, this business center occupies a dynamic business address in Vicente Lopez, Greater Buenos Aires. The glass-wrapped innovative office tower is a sustainable mixed-use building that incorporates many LEED (leadership in energy and environmental design) standards...
Read More
Enquire Now