Office Space for Rent in Brisbane QLD, Australia
Australia >
Brisbane QLD
Showing 1 - 10 of 39 Results
1
This warm and welcoming Brisbane business centre provides a choice of serviced and non-serviced offices, with friendly and efficient reception and admin support teams available to meet all business needs. This centre offers a choice of short or long-term leases, with the option to expand or contract accommodation as necessary. Virtual offices are also available...
Read More
Enquire Now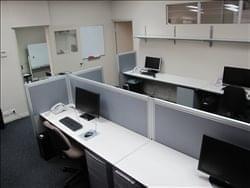 2
Fabulous open plan shared co-working space available in Fortitude Valley. The space is currently occupied by a building design business and structural engineer who are looking to share their workspace with other free lancers or small businesses to enjoy the shared space on a month by month basis. The office has a number of workstations available that are all fully equipped with large desks, comfy chairs and a lockable filing drawer...
Read More
Enquire Now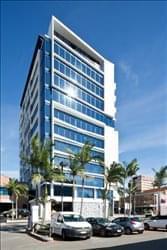 3
NEW FINANCIAL YEAR SPECIAL - FREE CARPARK AT MCWHIRTERS ON ANY OFFICE DEAL. This business centre is located in the Valley's newest development. This brand new, state-of-the-art facility offers fully furnished offices of various sizes, full reception services with dedicated phone answering, and boardroom and meeting rooms at no extra cost...
Read More
Enquire Now
4
This contemporary building offers quality air-conditioned serviced office space and warehouse facilities to rent in the heart of south Brisbane. The centre provides friendly and efficient reception and administrative services, as well as 24-hour security and car parking....
Read More
Enquire Now
5
This location in Brisbane offers boutique workspaces that spark inspiration, creativity and productivity. We provide you with all the support you need to build your business from the ground up, perfectly tailored to suit your business requirements. Fully-furnished offices, professional reception services, telephone and internet bundles and flexible terms are all just part of the package available in this modern centre...
Read More
Enquire Now
6
This office building on Brandl St is a highly presentable modern development popular with businesses seeking highly presentable office space, ranging from 30m² – 250m², available for immediate lease on flexible terms. Smartly fitted out the offices have an open plan layout, with larger suites having the additional bonus of one partitioned room suitable for use as an executive office or meeting room, while smaller offices may be furnished on request. A separate kitchen area is also provided...
Read More
Enquire Now
7
These serviced offices are the perfect solution for a business looking for a central address and unique working environment. Focused on delivering the very best in office solutions servicing your business this business centre aims to provide a platform which allows you to focus on your business and its growth. The range of fully furnished office solutions include serviced offices, meeting rooms, boardrooms, virtual office solutions, shared workspaces and training room...
Read More
Enquire Now
8
Office space designed for small businesses and sole traders who want to expand their organisation by utilizing a space that is conductive to creative ideas and provides slick office facilities. More than just a desk, you also get, unlimited Wi-Fi as well as access to a kitchen / catering facilities. The offices are regularly cleaned and utilities and bills are included in the price...
Read More
Enquire Now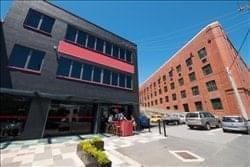 9
These modern, flexible serviced office spaces provide every comfort, with no long term contracts or leases to tie you down. This centre knows that no business is the same as the next, which is a wide range of options to suit everyone is provided, from hot desks by the hour to fully serviced office suites. The aim is to include everything you need in the price of your office to make life a little easier...
Read More
Enquire Now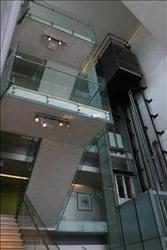 10
This sleek contemporary serviced office centre in South Brisbane provides light and spacious suites with leafy views along the Brisbane River. We offer a cool, high-tech environment, with a steely elevator to whisk you between floors. A great location for your business to make a lasting impression...
Read More
Enquire Now