Office Space for Rent in Chatswood NSW, Australia
Australia >
Chatswood NSW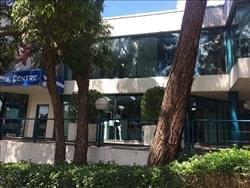 1
Beautiful light filled offices available in all sizes to accommodate one to six people, some with a funky windowsill day bed & and optional TV screen mounting. Modern desk facilities & storage lockers are also available. This centre features meeting rooms, full service kitchens, storage lockers and co-located warehousing...
Read More
Enquire Now
2
We offer a range of fully furnished and serviced office suites in Chatswood. The space is versatile, accommodating between 1 and 4+Â persons per suite, and available to suit a variety of different-sized companies, with a choice of service levels available. Suites are ready to go, enabling you to get down to business with zero hassle...
Read More
Enquire Now
3
This stunning office centre provides a range of high-quality, well equipped serviced offices, many with good natural daylight and spectacular views. This centre offers the full complement of business services to support your enterprise and is within walking distance of Chatswood train station....
Read More
Enquire Now