Office Space for Rent in Fortitude Valley QLD, Australia
Australia >
Fortitude Valley QLD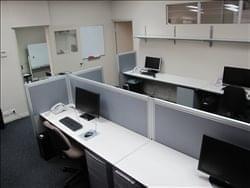 1
Fabulous open plan shared co-working space available in Fortitude Valley. The space is currently occupied by a building design business and structural engineer who are looking to share their workspace with other free lancers or small businesses to enjoy the shared space on a month by month basis. The office has a number of workstations available that are all fully equipped with large desks, comfy chairs and a lockable filing drawer...
Read More
Enquire Now
2
These serviced offices are the perfect solution for a business looking for a central address and unique working environment. Focused on delivering the very best in office solutions servicing your business this business centre aims to provide a platform which allows you to focus on your business and its growth. The range of fully furnished office solutions include serviced offices, meeting rooms, boardrooms, virtual office solutions, shared workspaces and training room...
Read More
Enquire Now
3
The vision of this centre is to bring alive a beautiful, character-filled building with liked-minded professionals who are passionate about what they do, and are inspired to make an impact on the clients they serve and the communities in which they live and work. Beyond living and breathing the spirit and values, the mix of Tenants has been carefully considered. It is home to a complementary blend of expertise and specialist services provided by businesses that range from small to medium in size (1 person to several), and from evolving through to mature...
Read More
Enquire Now