Office Space for Rent in Melbourne VIC, Australia
Australia >
Melbourne VIC
Showing 1 - 10 of 62 Results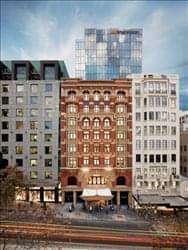 1
Located in the beautiful Paris end of Collins Street, surrounded by high-end boutiques, theatres and hotels, sits this business centre. Fronted by the heritage Mayfair building, the centre, which is BHP Billiton's global headquarters, contains a stunning sandstone atrium which gives all visitors a fantastic first impression. The centre, is fitted out to the highest standards, and contains a combination of private offices, conference and training rooms, a large co-working centre, and a large kitchen and business lounge for networking...
Read More
Enquire Now
2
This new workspace located on Collins Street is now open offering a modern and professional work environment, fully furnished and ready for immediate occupation. The space offers a range of corporate office packages tailored to suit your business requirements, from amazing serviced offices, virtual offices, shared collaborative workspaces, meeting and boardroom hire. Members of the space can enjoy flexible rental terms, essential amenities and premium facilities all within a brand new sophisticated work environment...
Read More
Enquire Now
3
This centre offers up a thriving community of entrepreneurs, freelancers, remote workers and small teams in a peaceful, productive work space in St Kilda, one of Melbourne's most vibrant suburbs. Minutes from the beach, great food, cafe's, live music venues, bars, shopping and Luna Park/O'Donnell Gardens it is an ideal environment to work, meet like minded professionals and clients. Ample parking for both cars and bikes alongside trams stops within a blocks reach make it easy to access or to transit to the city and beyond quite easily...
Read More
Enquire Now
4
This contemporary office facility provides smart office solutions for any ambitious business, offering well appointed executive suites, complemented by state-of-the-art IT and communication systems, as well as friendly and efficient reception and support teams....
Read More
Enquire Now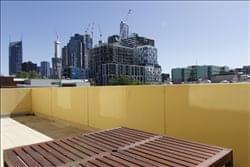 5
This centre is a brand new coworking space in the heart of Carlton just a stone's throw from Lygon Street. Join this relaxed yet professional working environment encouraging collaboration and ongoing mutual support bringing different skill-sets together allowing you to promote ideas, teamwork and services. This space is perfect for individuals or small teams of professionals, designers, creative thinkers and entrepreneurs...
Read More
Enquire Now
6
Professional offices available in a modern business centre, located in Heidelberg. Premium fittings throughout the whole space, including reception, kitchen and elegant boardroom available for hire. Fully alarmed building with CCTV and 24/7 access...
Read More
Enquire Now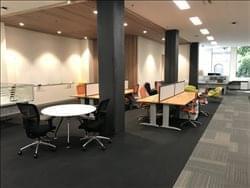 7
This office space occupies a whole floor and offers a range of modern co-working spaces, work rooms, meeting rooms and collaborative open spaces that will appeal to anyone seeking a flexible and secure workspace in the central Melbourne. There is a complete range of co-working spaces to suite all budgets. Monthly membership includes access to meeting/workrooms, access to various break out spaces and casual work areas...
Read More
Enquire Now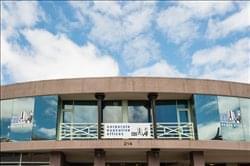 8
Located in the heart of Brighton, this centre right in the midst of the busy business district of Brighton near the well-known Bay Street shopping strip. The offices are close to all public transport and provide a range of services including underground parking. ...
Read More
Enquire Now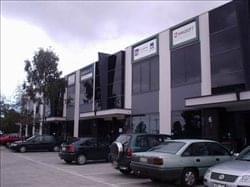 9
99.7 sq m of office space is available in this business park setting. The ground floor office accommodation with efficient and flexible layouts is ideal for businesses looking to situate themselves in a premier business park, home to many popular and successful businesses...
Read More
Enquire Now
10
This fantastic coworking space in Melbourne, Victoria provides dynamic office solutions for growing teams. This centre's bespoke offering allows you to customise your office space and really make it your own. In addition to providing top notch private office space, as the pioneers of coworking in Australia, this centre can work with you to design a private office with collaborative floor plans, personal meeting spaces, and more...
Read More
Enquire Now