Office Space for Rent in Southbank, Melbourne VIC, Australia
Australia >
Melbourne VIC
>
Southbank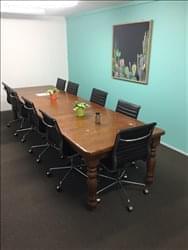 1
The building in which this centre is situated in, has ample natural light, stylish facilities and a warm and welcoming vibe. Hot desks, private offices, meeting rooms and an event space as well as reception services and out of hour access (including weekends) are available to tenants. Clients will receive extensive business support, resources and a collaborative community to ensure they have everything they need to succeed in business, all under one roof...
Read More
Enquire Now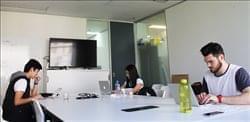 2
An office with a Startup vibe, in the heart of Melbourne. Work alongside developers, designers and creative thinkers at this shared office space. Located on Queen St just a stone's throw away from Melbourne Central train station, this co-working space is ideal for a team of 3-8 seeking a workspace with access to plenty of public transport (trains, trams and buses) and Melbourne's best coffee, dining and retail...
Read More
Enquire Now
3
This first-class Melbourne serviced office centre provides a comprehensive selection of executive suites enjoying exceptional views of the City and Yarra River. Our friendly on-site reception and admin teams help to create a welcoming and efficient working environment in stunning non-branded surroundings. Hot-desking and virtual office facilities are also available...
Read More
Enquire Now