Office Space for Rent in Sydney NSW, Australia
Australia >
Sydney NSW
Showing 1 - 10 of 71 Results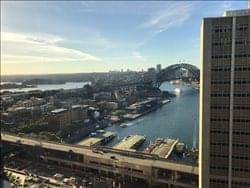 1
The space offers an easy walk-in walk-out set-up, which can easily fit up to 60 desks (currently 31 on-site) and high speed fibre 400 internet on WiFi across the premises. There are also large lunch/break-out area and plenty of meeting spaces around the office. Light filled with Circular Quay and Harbour Bridge views in the A grade building the space is available from 1 October 2017 to 31 December 2017...
Read More
Enquire Now
2
This business centre provides a variety of small and open-plan serviced office suites, meeting rooms and conference facilities in tastefully furnished surroundings. This centre offers something out of the ordinary. Walk into the foyer and you will find eye-catching Afirikan batiks, timber floors, stainless steel and touches of warm colour...
Read More
Enquire Now
3
This professional business centre offers fully equipped business lounges, private office and meeting rooms. The office space is designed for efficient drop-in work for traveling professionals, perfect as a business hub. The centre boasts WiFi, a full kitchen area, a refresh bar, a lounge area, showers and print, scan and copy facilities...
Read More
Enquire Now
4
This center occupies the ground and first floors of an office building offering high quality desk and office spaces with substantial natural light, breakout areas and meeting room facilities. There are many amenities including a number of boutique shops, a post office, office supplies, quality restaurants, cafes and bars all within walking distance. Parking is as easy at it is convenient right outside our center with no parking meters...
Read More
Enquire Now
5
This centre is a development consisting of three high-rise premium grade office buildings which collectively offer 280,000 square metres of office space. Awarded with 6 Star Green Star rating from the Green Building Council of Australia (GBCA), the complex delivers abundant light and a sense of space provided by the approximately 3-meter high ceiling. The expansive floor plates and the commanding harbour views set new benchmark for first-class commercial space in Sydney...
Read More
Enquire Now
6
Refurbished in 2001, this stylish business centre offers over 120 serviced and semi-serviced office suites over 14¬ storeys. This centre provides a friendly ground floor reception team to greet you and your guests. Each floor has a stylish tea room, photocopy room and boardroom facilities...
Read More
Enquire Now
7
This ultra-modern Sydney serviced office centre offers the very latest in high-tech, environmentally sound office solutions. Located in one of the world's leading business communities, this fully-fitted premium complex provides a range of executive suites ready to meet the demands of the modern company. Striking from the outside, stylish and clever within, this is an address that is kind on the planet and good for business...
Read More
Enquire Now
8
An A grade building within a wide network of Australian owned and managed workspace solutions. Contemporary design with unique private dedicated suites alongside a range of flexible office space solutions including business lounge, co-work desks, hot desks and premium meeting rooms. Amenities include, café-style kitchen, private phone booths, and all inclusive IT & T packages to meet your needs...
Read More
Enquire Now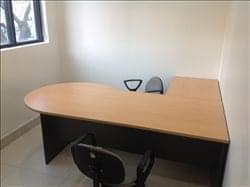 9
This very well positioned corner office space is newly renovated and minutes walk to all public transport which includes trains and buses. Based in the heart of Mascot and minutes walk to Mascot shops, it's also a 10-minute drive to Sydney CBD. There is plenty of parking available which is completely free, so neither your nor your clients will need to pay for parking...
Read More
Enquire Now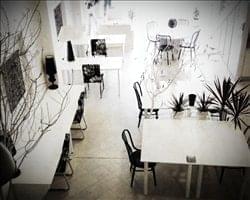 10
This is a fresh, stylish and comfortable office space ideal for small to medium sized business. Light, airy, with contemporary fittings and furniture, this office space is easy to work in and run by a friendly support staff always eager to help. A great base for your business...
Read More
Enquire Now