Office Space for Rent in Vienna, Austria
Austria >
Vienna
Showing 1 - 10 of 28 Results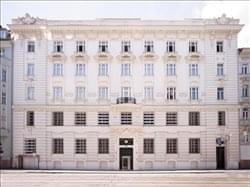 1
This boutique business centre is located in a historic building, a unique Palais from the 19th Century. This space is offering fully serviced high-end offices from 17m2 including comprehensive services, shared office space, day offices and hot desks. Pleasant welcome areas, beautiful designed offices in a boutique style environment and multilingual switchboard operation ensure your professional image...
Read More
Enquire Now
2
This high-end Vienna business center offers a prestigious image for your company, and can provide a range of fully furnished office spaces to suit your requirements. A well equipped conference facility is available, and the client can also enjoy the in-house bakery, restaurant and more....
Read More
Enquire Now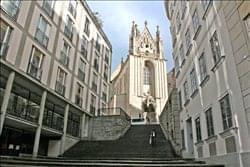 3
Vienna has recently developed into one of the most business friendly cities in Europe. This centre offers you the most cost-effective business solutions in the Austrian market. This modern office in the centre of Vienna, accommodates eight people and offers you the best conditions for your successful business; video projector including Apple TV, BOSE sound system, flip chart, pens, presentation case, Wi-Fi and all-in-one printer and kitchenette including a coffee machine...
Read More
Enquire Now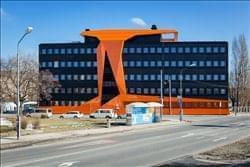 4
The only business center of Vienna that offers a combination of office and warehouse in a central location, without the customer having to bind to additional services. At your disposal are a total of 2,500m² of office space and 1,000 m² warehouse space available. With its open structure, the building allows a particularly flexible use - from individual offices from approximately 17m² on open-space areas from 300m² to 500m² offices...
Read More
Enquire Now
5
At 250m tall, this is Austria's tallest building a fascinating modern landmark of the city of Vienna. With large windows to fill each room with natural light, the attractive furnishings come into their own. Easy to book meeting rooms and dedicated administrative support are a few of the services this centre provides, taking care of running an office for you...
Read More
Enquire Now
6
Located in a lively mixed-use development inside a modernised railway complex, this business center enjoys a prominent position in the attractive Bahnhof City Wien West. With large, bright offices, this center provides an efficient and friendly business environment....
Read More
Enquire Now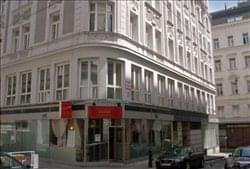 7
Situated in the very heart of historic and lively Vienna, this business center offers fully equipped office space as well as meeting rooms, high-end IT facilities, and a friendly and supportive team on-hand to help with your day-to-day business requirements....
Read More
Enquire Now
8
An address that puts your business in the heart of Vienna - and Europe. The flagship business centre is located on the sixth and seventh floor of a refurbished Class-A building in the premium central business district within the central pedestrian zone. The business centre offers external views and a large loft space with work spaces dedicated to co-working...
Read More
Enquire Now
9
This centre is situated in a modern, mixed use tower block with an array of restaurants, cafés, shops, a sky lounge and an in-house conference center as well as office space. The concept for flexible space in this tower allows you to have a high-quality space with maximum flexibility and the best technical equipment for the best price possible. This centre is the perfect space for both start-ups and long established businesses...
Read More
Enquire Now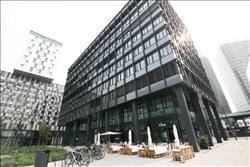 10
This office center provides modern, fully furnished office accommodation in an exclusive business address with wonderful views in the very heart of Vienna. This is a beautiful sixteenth-century property, lovingly restored and updated to provide a cutting-edge business environment. ...
Read More
Enquire Now