Office Space for Rent in Antwerp, Belgium
Belgium >
Antwerp
Showing 1 - 10 of 12 Results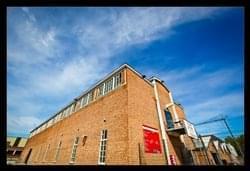 1
This workspace offers both offices and storage together with a big range of services and facilities. The centre is easy accessible from the main roads and has free parking space for all your company vehicles. Also, on-site you will receive assistance from a friendly admin team if necessary...
Read More
Enquire Now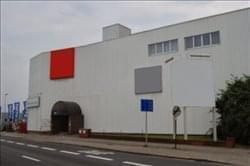 2
Industrial building located in the outskirts of Antwerp. The business center offers ideal cost-effective offices for start-ups and more seasoned entrepreneurs with a mix of permanent and temporary solutions. ICT support and mini data centre is available as is a range of office solutions...
Read More
Enquire Now
3
A stunning centre that is situated in the fine city of Antwerp. Spacious offices with access to modern meeting rooms and fine infrastructure mean that your business could really benefit and boost productivity. It is open 24 hours and offers security 24/7 as well...
Read More
Enquire Now
4
This building offers you more than just a workplace. Situated on the two top floors, you and your visitors will be impressed by the amazing view over the city. The business centre and its co-working area (Le Spot), offers companies the possibility to settle down, to develop, to gather and to innovate...
Read More
Enquire Now
5
This business center is situated in one of Antwerp's prime locations, and offer a range of office solutions. Flex and fixed officespaces and the posibility of renting meetingrooms With the offices on the 8th floor, you have the most wonderfull view over the skyline of Antwerp! Clients can enjoy marvellous views across the city center. These modern offices are fully furnished and accessible 24/7...
Read More
Enquire Now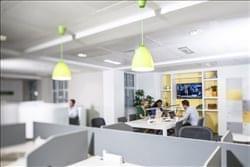 6
A quiet place to focus while you're on the move, our Antwerp business lounge is in the heart of this world-famous port city. This location provides the ideal place to work alongside an international business community, and takes advantage of fast connections to Brussels, Amsterdam, and Paris. Welcoming lounge areas, ideal for informal networking...
Read More
Enquire Now
7
This business centre for office space rental, shared workspaces and meeting room rental in Antwerp East is located in a brand new, modern glass landmark building. The area is home to small and medium sized enterprises as well as to IT, technology and telecom companies. The rental offices are on the second floor, with an impressive reception area downstairs...
Read More
Enquire Now
8
Found in the south of Antwerp this great location is easily accessed through the Ring Road and highways E19 and A12. The area has recently experienced increased economic growth and therefore attracted a range of businesses including new start-ups and established enterprises. The centre offers a range of working spaces including window/interior offices, coworking spaces and office suites with meeting rooms...
Read More
Enquire Now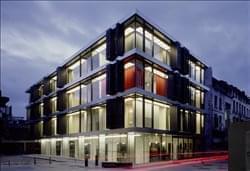 9
Set in an award-winning piece of architecture, this modern Antwerp serviced office centre provides a lively environment in which to do business. A great selection of state-of-the-art facilities is available to all clients, and the centre offers many opportunities for networking and collaboration with other tenants....
Read More
Enquire Now
10
Situated in the core of the Port of Antwerp, the second greatest port of Europe, this excellent area is appropriate amidst this clamoring and dynamic region where more than 150.000 individuals are utilized. This range is encountering expanding improvement and consistent development pulling in various prominent and rising organisations with principle concentrate on petrochemical businesses, logistics and import/export...
Read More
Enquire Now