Office Space for Rent in Antwerp Central, Antwerp, Belgium
Belgium >
Antwerp
>
Antwerp Central
1
This office building is a famous historical monument in Antwerp and provides an exceptional opportunity with a unique architecture for any starter as well as for multinationals. The business center and its coworking area Le Spot offers companies the possibility to settle down, to develop, to gather and to innovate. This place offers more than just an office space,...
Read More
Enquire Now
2
This business center is situated in one of Antwerp's prime locations, and offer a range of office solutions. Flex and fixed officespaces and the posibility of renting meetingrooms With the offices on the 8th floor, you have the most wonderfull view over the skyline of Antwerp! Clients can enjoy marvellous views across the city center. These modern offices are fully furnished and accessible 24/7...
Read More
Enquire Now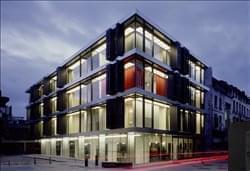 3
Set in an award-winning piece of architecture, this modern Antwerp serviced office centre provides a lively environment in which to do business. A great selection of state-of-the-art facilities is available to all clients, and the centre offers many opportunities for networking and collaboration with other tenants....
Read More
Enquire Now