Office Space for Rent in Brussels, Belgium
Belgium >
Brussels
Showing 1 - 10 of 31 Results
1
The business center is situated at 250m from the European Parliament, in front of Metro Trône. All offices are brand new, state-of-the-art, fully equipped and have plenty of natural light. Thanks to its situation, its beautiful interior garden and its private restaurant, this building is one of the top locations in Brussels...
Read More
Enquire Now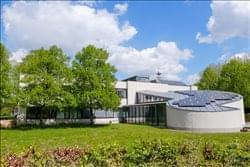 2
This centre welcomes you in a sustainable passive building flooded with natural light and powered by solar energy. The mission is to curate the ideal environment for members so they can focus on their job. Everything else is taken care of, from facility management to IT services up to the morning fresh brew and a play corner with a Guitar Hero set...
Read More
Enquire Now
3
Built in 1936 by a Belgian family, this is an imposing town mansion inspired by modern art and the fine arts, whose current car parks were originally the stables of the residence. This building has beautiful architecture and a non branded environment, so clients are in their own office. Companies are allotted 15 hours of free meeting room use and 1 day per month of free meeting room use abroad...
Read More
Enquire Now
4
A place to do business in style, this Brussels business centre gives you a prestigious location in one of the city's tallest buildings. The tower is home to numerous firms, including companies from banking, finance, and professional services. And the rest of the city is just a short drive or tram trip away...
Read More
Enquire Now
5
This business center located in Brussels European Quarter is a new home-base for any kind of business. Meet and work in an inspiring atmosphere. The workspace has both private office spaces and co-working spaces with options for a dedicated desk...
Read More
Enquire Now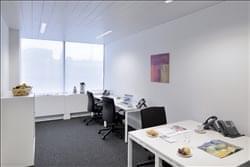 6
This centre is an internationally renowned place to work, located right at the heart of Europe. This centre provides 24-hour access, allowing you to work how and when you choose. With private meeting rooms and and convenient parking, this centre can provide all you need for your business...
Read More
Enquire Now
7
This centre provides high-quality serviced office space equipped with a minimum of two workstations each. A complete service package is available, including secretarial support, meeting room and a friendly atmosphere. This centre was established more than 20 years ago and provides a comfortable and efficient workplace environment...
Read More
Enquire Now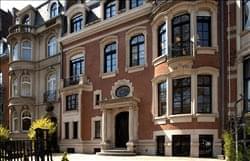 8
This centre is located in a historical 1927 townhouse ("maison de maître") and is one of the hidden gems in Brussels: behind the gorgeous BeauxArts façade each guest will discover a genuine welcoming and unique working environment. Beyond the high-level office services, you can expect much more from your stay in this unique shared house. Managed by the owners of the house since 2006, members appreciate the unique level of hospitality where every detail is carefully selected to make everyone feel comfortable...
Read More
Enquire Now
9
This centre enjoys a beautiful business lounge, modern and convenient, the ideal temporary work space for a business man on the move. For a cheaper office, we have a shared space campus solution, allowing you to stay flexible at a cost efficient level....
Read More
Enquire Now
10
This centre doesn't just welcome you to a renewed office space and co-working concept, it also provides you with access to office space on the top floor of the building with a 360° view over the airport and surroundings. A skyline to simply dream away. The building has everything you will need to run and grow your business including a modern work environment and the newest building technologies from access control to energy efficiency...
Read More
Enquire Now