Office Space for Rent in Porto Alegre, Brazil
Brazil >
Porto Alegre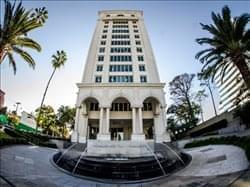 1
This center offers a range of offices ranging between 11 m² to 25 m². They are all fully furnished and serviced with good IT systems. A full range of support services is available, including secretarial assistance and meeting facilities...
Read More
Enquire Now
2
The sought-after commercial hub of Porto Alegre, popular with multinational corporations and trade offices, is where you'll find this center. It occupies a high-end building in an elegant boulevard-style setting. Presenting the two outer arms of its designed architecture to Carlos Gomes Avenue gives the building added prominence and accessibility...
Read More
Enquire Now
3
Fantastic views over the downtown area and Guanabara Bay are some of the wow features of this business center in Rio de Janeiro. Occupying a modern triple-A building, the center boasts a central, upmarket location in a tree-lined street in the financial and cultural heart of Rio. Business neighbors include the corporate headquarters of global leaders in safety and security systems, chemicals, and maritime, oil, gas and renewables...
Read More
Enquire Now