Office Space for Rent in Rio De Janeiro, Brazil
Brazil >
Rio De Janeiro
Showing 1 - 10 of 20 Results
1
This workspace is situated in a Grade AAA building in the heart of Downtown Rio and offers fully equipped workspaces with private and coworking options on offer. The space itself is a modern high-rise that is one of a set of twin towers, both of which are environmentally friendly buildings that rationalize the use of both water and energy as well as a focus on recycling. The space offers members access to concierge services, administrative support, a high-speed internet connection and informal break-out areas, great for collaborating...
Read More
Enquire Now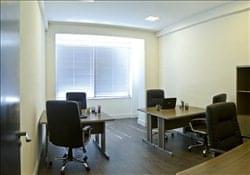 2
This business center provides high quality office space across 800m² and offers some all the support your company needs to develop its potential as quickly as possible. It offers fully equipped offices, open spaces, meeting rooms and virtual office services with all the sophistication that the image of a company needs. Supported by a multilingual team which is always ready to help with your daily demands...
Read More
Enquire Now
3
This business center facility offers wide and modern workspaces in exclusive areas for freelancers and organizations seeking for ready to use facilities, without the implementation and maintenance fees of a traditional office. These unique environments make all the difference when you need to meet with your clients. Virtual offices, co-working, meeting rooms and self-contained office suites are all available...
Read More
Enquire Now
4
At this convenient address, discover floors of co-working and private offices that cater to needs you didn't even know you had. The space is designed to promote productivity whether you're a team of one or 100, and month-to-month flexibility means your space is just as agile as you are. Plus, one all-inclusive rate makes things easy...
Read More
Enquire Now
5
Looking for a coastal hub in which to grown and nurture your business? This is the space for you! With numerous facilities available on-site, including; on-site parking, bike storage, 24-hour access, a management team on-site during working hours, unlimited coffee and fruit water, meeting rooms, audio-visual equipment, plus the opportunity to work in a collaborative and professional community, this is truly the place to be in Rio de Janeiro....
Read More
Enquire Now
6
This space is the ideal space if you're looking for fully equipped offices, ready for you to start working. The center offers an abundance of amenities, including; Co-working areas and fully equipped business lounges, meeting rooms, high speed internet access, administrative support on request, break-out areas, plus concierge services at the reception of the building. Flexible terms and affordable pricing mean you don't need to worry about anything but growing your business...
Read More
Enquire Now
7
This center is located on the first floor of a stylish, ultra-modern building in the Barra da Tijuca district of Rio de Janeiro.  The building is four-stories high and is integrated in a complex of nine buildings, including a convention center. The neighborhood is one of the largest commercial districts of the city, a key trade zone and an upper-class residential area...
Read More
Enquire Now
8
This offices are located in an attractive new building that offers a range of amenities to suit a dynamic modern company. Features include meeting rooms, a private gym, a lounge area and underground parking. ...
Read More
Enquire Now
9
This business center offers wonderful views of Botafogo Beach and the marina, the Pao de Acucar Montana and the statue of Christ the Redeemer from the 16th floor of one of the most prestigious addresses in Rio de Janeiro. It is located in an attractive office block of 19 floors with glass facade from floor to ceiling in the business area beachfront of Botafogo . Rio de Janeiro is Brazil 's largest commercial and financial city dynamic, la seconde...
Read More
Enquire Now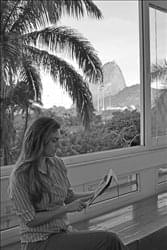 10
Wonderful office with prime design located in a building in front of Flamengo Beach with spectacular view of the Sugar Loaf. 24 hours opening, near to the Subway and Bus stops. 30 workstations ready to work with computer, (including iMAC), High Speed WiFi internet, Printers A3-A4-A5-A6, Lounge Area, Front Desk, Meeting Room, Kitchen, Private Room, 3 bathrooms...
Read More
Enquire Now