Office Space for Rent in Sao Paulo, Brazil
Brazil >
Sao Paulo
Showing 1 - 10 of 47 Results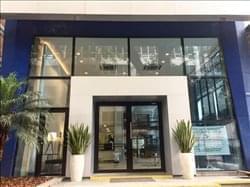 1
Located in the region of Latin America's most famous Avenue, the center offers a building with 3,200 square meters of space, with facilities including; 12 meeting rooms for up to 14 people, auditorium, reception, cafe, plus free-to-use balconies. A professional and corporate environment, this space brings together companies from around the world to help your business gain efficiency and simplicity in daily life. Delivering cutting-edge technology in fully-furnished offices, this workspace allows full flexibility with inclusive pricing and contracts...
Read More
Enquire Now
2
The business center occupies six floors of the Victoria Plaza building located at Alameda Santos, 30m from the Paulista Avenue. The avenue is one of the most recognized in São Paulo. The business center has a prominent position on a tree-lined street in the Paraíso business district, with neighbors that cover such diverse sectors as services, education, government, banks, consulates...
Read More
Enquire Now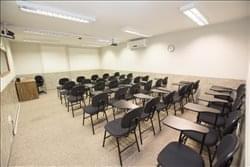 3
This the first serviced office in Santos (Sao Paulo Estate) with a fully corporate environment. This centre offers virtual office plans with personalized telephone answering, call forwarding, tax address and administrative support. Here you can find meeting rooms for up to 10 people and an auditorium for up to 30 people...
Read More
Enquire Now
4
This center is well equipped, with on-site amenities including but not limited to; Administrative support, high-speed internet, reception services, a communal kitchen area, office cleaning services, printing and copying facilities, meeting rooms and ergonomic furniture. The space offers fully-equipped offices, ready to start working as well as coworking spaces. In addition, there is also secure parking available with a valet service, and transport links are good with local bus routes passing nearby...
Read More
Enquire Now
5
This is the latest and best Class A office Center in Brazil. The four towers are nestled around a landscaped central plaza and two green areas offering public open spaces which are quite unique in Sao Paulo's business districts. ...
Read More
Enquire Now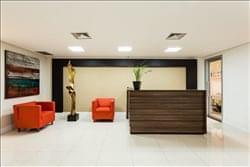 6
The center is located in a famous street of Sao Paulo (Faria Lima Avenue). This center has more than 1500 square meters. The area is divided into two floors where each floor has it's own reception...
Read More
Enquire Now
7
Situated in one of the finest neighbourhoods in Sao Paulo (Itaim Bibi), here you can find the best restaurants, hotels and theatres. Itaim Bibi is also close to the finest residential area in Sao Paulo, called Jardim Europa. Highly important multinationals are moving to this region...
Read More
Enquire Now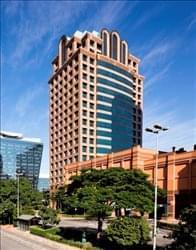 8
This center offers a professional and functional environment, with an elegantly decorated reception and lobby, offices, conference rooms, auditorium, administrative support area and a cybercafé. Two more offices and open spaces for work groups are available for companies who need more space and greater privacy. The final result is a professional, co-operative and highly efficient environment...
Read More
Enquire Now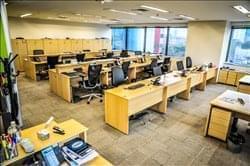 9
The Center is located in a famous street of Sao Paulo (Berrini Ave), This center has more than 2400 square meters. The area is divided across four floors where each floor has your own reception. The whole office has a modern design with the latest technology available...
Read More
Enquire Now
10
A brand-new Class AAA landmark boutique building located in the heart of Paulista Avenue, the top financial district of the city. This new beautifully appointed center is located on the seventh and eighth floors. There is plenty of parking on underground parking decks...
Read More
Enquire Now