Office Space for Rent in Calgary, Canada
Canada >
Calgary
Showing 1 - 10 of 22 Results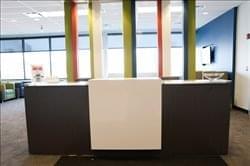 1
The business center is situated in a mixed-use four-story red brick building that boasts a sleek, contemporary lobby and stylish patio, the easy way for setting a great first impression with your visiting clients and guests. Offering fully furnished executive suites, open-plan office space, coworking areas a virtual office options all with flexible terms, this center has a solution no matter what your unique business needs may be. The center features meeting rooms, a business lounge and even a secure underground parking lot...
Read More
Enquire Now
2
This modern office facility is located on fourth floor of this new four-story building. Prominently located in one of Calgary's premier streets, 17th Avenue. The design of this location reflects the urban environment of downtown Calgary...
Read More
Enquire Now
3
Bright brand-new building in NE Calgary, providing individual offices, with modern, functional furniture available for each office. State-of-the-art conference/training room also available. Boardroom space to accommodate up to 50 people with AV equipment provided...
Read More
Enquire Now
4
This Business Centre offers a perfect opportunity for businesses to grow, with a variety of office packages which are customizable to the individual needs and budgets. The centre provides a long-term solution for small businesses, with high retention of long-term and successful companies. The single floor building offers ease of access and extensive free parking...
Read More
Enquire Now
5
Make the wonderful center in a vibrant, modern and productive work environment. What makes this space special is the amazing community of hardworking entrepreneurs, small business owners, consultants, developers, freelancers, coaches and more. ...
Read More
Enquire Now
6
This is one of Calgary's stand-out buildings, which boasts occupants from a number of globally recognised companies, both domestic and international. The centre is fully furbished throughout and also offers some choice extras such as a café and an on-site fitness centre. ...
Read More
Enquire Now
7
This centre is one of the smartest coworking office spaces in Calgary. Conveniently located, fairly priced and easily accessible, this centre has an option for all business requirements, whether you are a startup or an established company. The space offers individual open seating, dedicated office seats as well as private offices...
Read More
Enquire Now
8
This center provides offices overlooking some of Calgary's most spectacular scenery. The center has several floors that allow uninterrupted views of the Bow River to the North, West and East. Several floors have outstanding views of the Rocky Mountains to the West...
Read More
Enquire Now
9
This modern, professional office space situated in a prominent 32-storey office tower will help you build a strong business presence. In this downtown Calgary location are a dynamic mix of companies in industries ranging from communications to energy. Your clients will be greeted by a receptionist and you can take advantage of high quality meeting rooms and spacious lounge areas for meetings and networking...
Read More
Enquire Now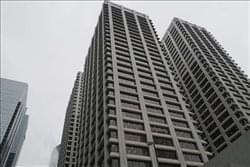 10
This amazing business centre offers you premium office space, at competitive rates. Taking an office at this location, allows you to enjoy the services and facilities, while maintaining low overheads. All offices are fully furnished to the highest standards and supported by the latest IT and telecommunications...
Read More
Enquire Now