Office Space for Rent in Etobicoke, Mississauga, Canada
Canada >
Mississauga
>
Etobicoke
Showing 1 - 10 of 11 Results
1
Newly renovated building and centre within a retail/office complex. Centre on the second floor and entrance next to the elevator. Centre includes office furnishing, boardroom and meeting rooms, part time offices, team offices, stand-alone suites (2 to 4 rooms) a common kitchen and washrooms...
Read More
Enquire Now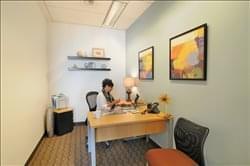 2
This business center provides everything that your business could need. With fully furnished executive suites, private offices and open-plan office space, all available on flexible terms. There are three on-site restaurants, an on-site dentist, 24/7 security, and reception support services available to tenants around the clock, making this business center a highly desired place to locate your office...
Read More
Enquire Now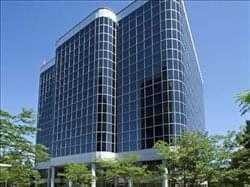 3
This centre is located at the main entrance to the Toronto International Airport. The complex houses a variety of internationally based corporations who have taken advantage of unrivalled connections to major cities throughout the world, and appreciate that the airport transit system is just a 2-minute walk from the centre or a free shuttle ride right to your terminal. With hundreds of manufacturers, technology firms, and corporate head offices situated close to this hub, our members have also found this to be an ideal location for service to the entire Greater Metropolitan Toronto area...
Read More
Enquire Now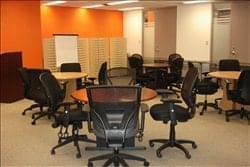 4
Executive offices situated within this office building on a campus-style setting. Facility offers fully furnished offices, ample free parking, professional administrative support staff, IT and marketing partnerships to support your business. Clients can access fully-equipped boardrooms, training facility, breakout rooms and all the latest telecommunication solutions including 100 MB fibre serving the facility...
Read More
Enquire Now
5
This centre was newly renovated in 2010, and features a new roof, HVAC, a new interior, 24-hour access, surveillance system, hard-wired high-speed Internet, and modern office furnishings (desk, chairs)....
Read More
Enquire Now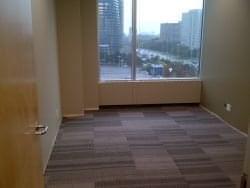 6
These professional and affordable serviced offices, virtual offices, shared conference rooms and remote receptionist phone services provide excellent support for Entrepreneurs, On-The-Go Professionals, International Businesses, Satellite Offices, and Home-Based Businesses. In addition, this impressive corporate office facility features a pleasant atmosphere, large and small conference rooms, private offices, mailboxes, voice mail, plus phone and fax numbers with state-of-the art business phone reception. ...
Read More
Enquire Now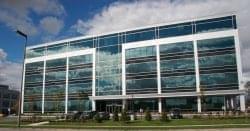 7
Set in a brand-new Class A building, this center provides individual professional executive offices, fully furnished, with 10 ft ceilings and the support of a full-time receptionist. This centre also offers virtual offices services....
Read More
Enquire Now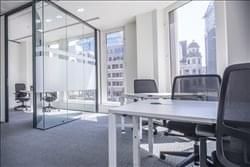 8
This office space is housed within an impressive glass-fronted building. An on-site café provides an environment which is both appealing and conducive to productivity. Amenities include meeting rooms, administrative support, air-conditioning, showers and car parking...
Read More
Enquire Now
9
This Class A center, built in 1981, offers an exceptional business environment. We offer our clients the best professional support possible. Clients have use of our fully-furnished boardrooms, meeting rooms and a training room...
Read More
Enquire Now
10
The business centre is designed by the international award winning firm Gensler. It is a European-inspired office setting with white paint and glass boardrooms and meeting rooms. The furniture is custom designed to both impress guests and inspire occupants in a productive setting...
Read More
Enquire Now