Office Space for Rent in Toronto, Canada
Canada >
Toronto
Showing 1 - 10 of 47 Results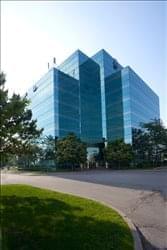 1
Located in a Class A prestige office building, this is a newly redecorated, first-class facility with turn-key offices and service excellence. Offering professional support staff, administrative management and a variety of office layouts to suit. Free parking including covered parking...
Read More
Enquire Now
2
This center has been operating for over 20 years, offering first class facilities, competent and personable staff, flexible leasing arrangements allowing for up and downsizing as required, along with virtual office packages. Whether you are a sole practicing professional or a satellite office of a large corporation, the center gives you a proven, stable environment where everyone is focused on customer service. This formula has resulted in long-term client relationships, some of whom have been here for over 17 years...
Read More
Enquire Now
3
This vibrant business center is situated in one of Toronto's heritage buildings, made of brick with exposed beams, providing a traditional feel yet modern with the interiors and glass atrium to the side of the building. The center offers flexible term fully-furnished office space, executive suites, a large coworking area and virtual office options. Featuring many on-site facilities including meeting rooms, business lounges, high speed WiFi and telecoms for each work space...
Read More
Enquire Now
4
This fantastic business center offers fully furnished office space, executive suites and virtual office options. The center also features dedicated day offices perfect for those only in the city for a short amount of time and meeting rooms available for use by the tenants. All workstations come fully equipped with WiFi and telecoms, enabling you to start working as soon as you arrive...
Read More
Enquire Now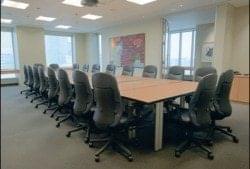 5
Spectacular city views and a professional work community, situated in the thriving downtown South Core, steps away from Union station and just a stone throws away from the lake. SkyWalk access from Union Station – have a warm commute in the winter months. Flexible and customizable office configuration to meet your company's unique needs...
Read More
Enquire Now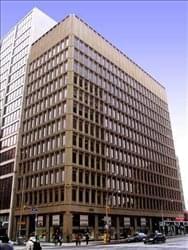 6
Newly renovated, right at the corner of Bay and Bloor. Offices with beautifully large windows for impressive views and tons of natural light. Center is fully equipped with industrial level printer, state of the art boardrooms, and private meeting rooms...
Read More
Enquire Now
7
This center is located at one of Toronto´s most exclusive business addresses. The center has a comprehensive range of services to help your business run smoothly....
Read More
Enquire Now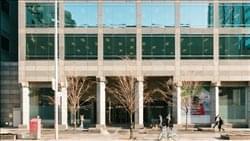 8
At this convenient address, discover floors of co-working and private offices that cater to all of your unique business needs. This center is designed to promote productivity whether you're a team of one or 100, and flexible agreements mean that your workspace is just as agile as you are. For simplicity the rental is an all-inclusive, flat rate per month, so you don't have to worry about any split costs or hidden fees...
Read More
Enquire Now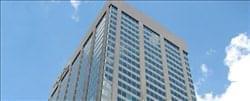 9
This centre offers 22 beautifully decorated dedicated offices, in addition to conference rooms, boardrooms, and a wide array of ground-breaking virtual office services. This centre offers a variety of new and unique services, including exclusive personalized phone reception service (never a missed call or busy signal), which is included in your rent. ...
Read More
Enquire Now
10
Located in an important business and commercial district, this business centre is on the sixth floor of an awarding-winning 17-story tower that's part of a landmark office complex in west Toronto. The business centre benefits from the host building's eye-catching glass façade, prominent position in Bloor Street and proximity to similar commercial corridors like Kipling Avenue and Dundas Street West. Islington is part of the wider Etobicoke area, which is home to many businesses, factories and distribution warehouses concentrated around Pearson Airport, plus mixed-use up scale neighbourhoods...
Read More
Enquire Now