Office Space for Rent in Vancouver, Canada
Canada >
Vancouver
Showing 1 - 10 of 19 Results
1
Luxurious office space delivered in a friendly atmosphere by a team who truly cares about customer service. Offices are available in a range of sizes from single offices to four-person team spaces. Packages are all inclusive with quality furnishings, high speed internet, advanced telecommunications, customized reception services and coffee/tea...
Read More
Enquire Now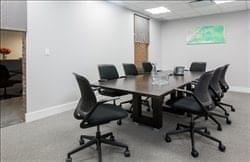 2
Private office with large window and a view of the city. A total 109.7 sq...
Read More
Enquire Now
3
A Vancouver landmark cased in a modern glass high-rise and beautifully renovated from within. This is a high-tech building and provides valuable amenities including a large open atrium boardroom. This center provides on-demand services, easy set-ups and dedicated office space...
Read More
Enquire Now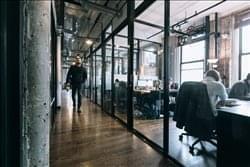 4
Looking for a space with all the flexibility you can imagine? This space has it. With a range of facilities, including unlimited coffee and fruit water, plus a vibrant selection of custom-designed lounge areas, this center is ideal if you're looking for somewhere to build your business empire. The on-site staff are available to cater to needs you didn't even know you had, from standard reception services all the way to personalized support...
Read More
Enquire Now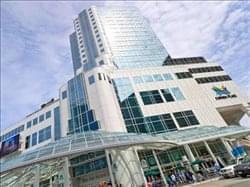 5
Vancouver's most prestigious address and most strategic location, at the apex of the city's business, cultural and entertainment triangle. Offices, conference rooms and reception tastefully furnished and elegantly appointed. ...
Read More
Enquire Now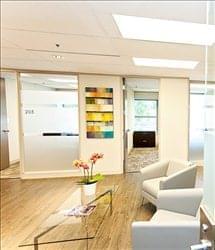 6
This centre is located in Lonsdale Quay with stunning views of the water and close to all amenities as well as steps to the SeaBus There are 20 brand new furnished offices and main features include Wi-Fi and high-speed Internet, free executive boardroom usage and office rental (available annually, monthly and hourly). There is a friendly and professional receptionist (Monday to Friday 8:30 am to 5:00 pm), virtual office packages, including free boardroom and office use and mail and telephone answering service. A fully equipped kitchen and 24-hour access help to make the most of the waterfront views and outstanding exposure that this location provides...
Read More
Enquire Now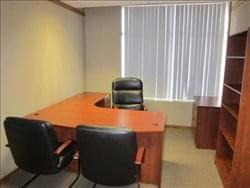 7
This new office centre has recently been completed with all new flooring, ceilings, walls and blinds. Tastefully decorated with oak trim, this is a heritage building with professional feel. Offering an executive boardroom with leather inlay conference room table, and a training room for 20 persons, that can also be great for larger meetings...
Read More
Enquire Now
8
This workspace is located in the heart of Vancouver's business district, in a class AAA building. Located on the 14th floor of this newly renovated building, this suite offers professional reception services, modern fully furnished offices, state-of-the-art equipment and fast network and Internet access all creating an environment that encourages idea generation. The center includes meeting rooms and a business lounge, great for networking with other professionals who also work within the center...
Read More
Enquire Now
9
Beautifully appointed centre ideally situated in a Class A, Leed certified building in downtown Vancouver. High-end designer look, flexible leases, reasonable prices, latest technology, excellent reputation. This centre will set you up instantly with a complete office package customized for your company...
Read More
Enquire Now
10
This business centre enjoys prominent exposure from its position in a classic red brick and wood-beamed building on a prime northeast corner location on Helmcken and Homer in downtown Vancouver. The building lies in the trendy former warehouse/garment district of central Yaletown, which is a hotspot for businesses, including hi-tech, microbreweries, creative and game developers, as well as more traditional finance and law firms. This renovated commercial neighborhood is also home to top fashion and designers...
Read More
Enquire Now