Office Space for Rent in Santiago, Chile
Chile >
Santiago
Showing 1 - 10 of 18 Results
1
This centre is well placed within an attractive commercial environment. The area is a great place to do business. The building offers secure underground parking facilities on site, as well as the latest in IT systems...
Read More
Enquire Now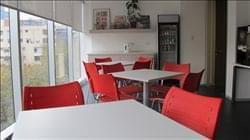 2
The office space in this business center offers a comfortable, professional, tech-powered workspace with excellent connections and a professional staff to attend your demands. The center is set in a new, modern building and combines an exclusive and modern lay out that allows all kinds of distributions from one-person to a group of 11. It was specially designed to meet with clients and inside it has a fully equipped Coffee Lounge...
Read More
Enquire Now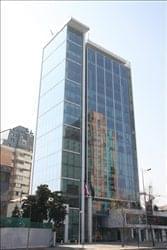 3
This business centre is located in one of the most important streets of Santiago: Apoquindo. Close to subway station and near hotels, coffees, restaurants and malls, this business center has offices of varying sizes, plus workstations in a coworking area. There are three meeting rooms and a lounge area available for meetings or informal chats to clients...
Read More
Enquire Now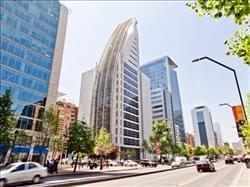 4
This modern and attractive structure reaches 16-stories high, and offers an exceptional range of facilities and services. These include central AC, fire security system, access control, secure underground parking and lounge area....
Read More
Enquire Now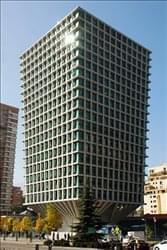 5
This building has earned numerous architectural prizes due to its innovative design and as an example of urban connectivity. This building is at the leading edge in terms of use of energy-efficient technologies and eco-friendly materials. Entry to the building is via an enclosed patio with a modern water fountain connecting to an impressive glass-enclosed hallway with granite floor and exposed concrete walls...
Read More
Enquire Now
6
This new center is located in a brand new Class A intimate mixed use building that incorporates office space, retail, residential and the world renowned W Hotel by Starwood. This boutique landmark building is located in the heart of Las Condes facing Plaza Peru Park. Due to the high quality of Architecture and construction, this boutique- intimate building along with its unparallel location is sought after by top International and local companies...
Read More
Enquire Now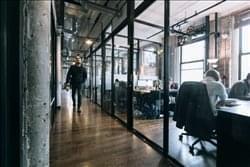 7
This building is in a trendy neighborhood. The building is surrounded over 500 restaurants where you can entertain your clients. This building has the address that you deserve as there are many amenities...
Read More
Enquire Now
8
Set in the centre of Santiago in a smart business park location with major transport links, this centre offers 24-hour secure access, as well as a business lounge and secure underground parking....
Read More
Enquire Now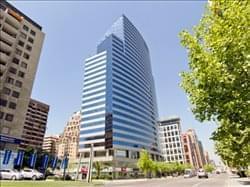 9
This impressive glass structure is a stylish and modern office working environment. Features of the site include a café and lounge area. You will find first-rate IT and reception services in this cutting-edge building...
Read More
Enquire Now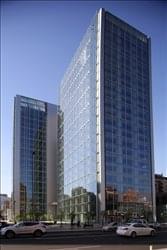 10
This centre offers offices in a brand new AA Class building. The services provided are all inclusive, with internet, phone, cleaning and kitchen all included. The centre has on-site staff that can speak Spanish, English and Portuguese...
Read More
Enquire Now