Office Space for Rent in Beijing, China
China >
Beijing
Showing 1 - 10 of 51 Results
1
This office space is located in Wangjing Area, one of the largest communities in Beijing and a key CBD in the Government development plan. Close to 798 Art Zone, many Fortune 500 companies have set up their headquarters and branches in Wangjing, such as Microsoft, Mercedes-Benz, Caterpillar, Alibaba, Siemens, and Nestle. The Plaza is a landmark in the area with three Grade A office towers...
Read More
Enquire Now
2
These offices are situated in one of the most sought after office locations in the whole of Beijing and is a must for any company doing business here. Office solutions here include specially designed business registration offices and fully furnished office suites with an excellent team support network. As a client, you will enjoy services and facilities such premium Internet access with 99...
Read More
Enquire Now
3
A broad spectrum of services and custom designed facilities combined with professional staff provide you with more than just an office suite. State-of-the-art technology ranging from Cat 5 cabling, patch panel system, total connectivity networking, high-speed Internet access, satellite television, and individual air-conditioning and heater controls are all readily at your fingertips....
Read More
Enquire Now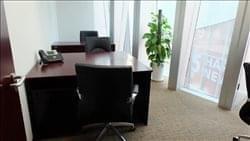 4
It consists of two international 5A Grade A office buildings and one commercial building. Based on its advantages such as high-end commercial atmosphere with modern international building, its special honorable image, delicate artistic design, comfortable space arrangement and high effective allocation etc, phase II of this Center shall become the boutique building in the eastern area of CBD as landmark, and become the most potential new core zone of CBD! This centre will serve the top enterprises from both home and abroad to enter into Ocean International Commercial Zone. ...
Read More
Enquire Now
5
This workspace, situated in a core area of the Beijing CBD, is a modern tower building that offers great views of the surrounding city area. Members can choose from both private and coworking office options and have access to a wide variety of amenities such as; meeting and conferencing facilities, access to a business lounge for working on the go and a friendly on-site team who can help with your day-to-day business needs. The space also offers a high-speed internet connections, a fully fitted kitchen area and reception and secretarial services...
Read More
Enquire Now
6
This centre is positioned as the world's leading high-end enterprise business platform. At 265 m high this is the highest office building in Beijing. Opposite the famous CCTV Tower, you will have a great view from the 26th floor...
Read More
Enquire Now
7
This centre is located on the top office floor of an unique LEED Platinum Certified complex, expected to be the greenest building and the first LEED platinum rated development in China. The building is a prestigious landmark and is famous for the high-end materials used. The complex is composed of a central public courtyard, a high-end mall and four office towers...
Read More
Enquire Now
8
This centre is located in Zhongguancun West Zone in Haidian District, situated in the Northwest of Beijing, now commonly referred to as the Silicon Valley of China. The high-tech Park is home to the largest congregation of technology and intellectual resources in China. Supported by modern infrastructure, an estimated 12...
Read More
Enquire Now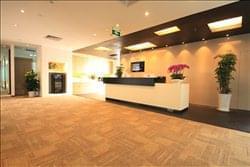 9
Founded in 1993, this centre was listed on the Main Board of the Hong Kong Stock Exchange (stock code: 03377) on 28 September 2007. In March 2008, it was selected as a constituent of the Hang Seng Hong Kong Composite Index and the Hang Seng China-Affiliated Corp Index. This office space is located on the 24th floor...
Read More
Enquire Now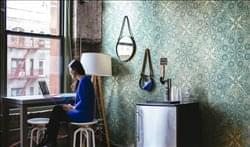 10
This sophisticated four-tower development offers office space with a twist. Discover two lofty and sunlit floors of private offices, co-working space, kitchens, conference rooms, and even an arcade. With on-site staff to support you through the day, weekly events and micro-roasted coffee, there is no such thing as a normal work day...
Read More
Enquire Now