Office Space for Rent in Chaoyang, Beijing, China
China >
Beijing
>
Chaoyang
Showing 1 - 10 of 32 Results
1
A broad spectrum of services and custom designed facilities combined with professional staff provide you with more than just an office suite. State-of-the-art technology ranging from Cat 5 cabling, patch panel system, total connectivity networking, high-speed Internet access, satellite television, and individual air-conditioning and heater controls are all readily at your fingertips....
Read More
Enquire Now
2
This spacious office centre is located on the 26th floor of a building in the heart of China's cultural and economic hub - Beijing. Featuring great views of the city and comfortable furnishings, the private offices within this centre have been designed specifically to aid in productivity and motivation. Many businesses, both local and global, have made this space their home - benefiting from the bright, contemporary reception area, the comfortable business lounges and communal kitchens...
Read More
Enquire Now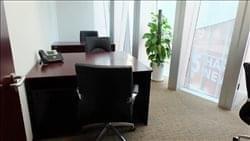 3
It consists of two international 5A Grade A office buildings and one commercial building. Based on its advantages such as high-end commercial atmosphere with modern international building, its special honorable image, delicate artistic design, comfortable space arrangement and high effective allocation etc, phase II of this Center shall become the boutique building in the eastern area of CBD as landmark, and become the most potential new core zone of CBD! This centre will serve the top enterprises from both home and abroad to enter into Ocean International Commercial Zone. ...
Read More
Enquire Now
4
This centre is located on the top office floor of an unique LEED Platinum Certified complex, expected to be the greenest building and the first LEED platinum rated development in China. The building is a prestigious landmark and is famous for the high-end materials used. The complex is composed of a central public courtyard, a high-end mall and four office towers...
Read More
Enquire Now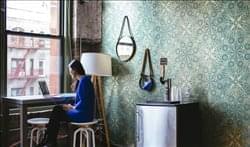 5
This sophisticated four-tower development offers office space with a twist. Discover two lofty and sunlit floors of private offices, co-working space, kitchens, conference rooms, and even an arcade. With on-site staff to support you through the day, weekly events and micro-roasted coffee, there is no such thing as a normal work day...
Read More
Enquire Now
6
This workspace is situated in a grade A office tower on the 5th floor in the heart of Beijing's CBD - Offering members both private and collaborative workspace options. Members benefit from access to a high-speed internet connections, fully furnished office spaces with modern furniture and lots of natural light throughout the space. There are also fully equipped meeting rooms and informal lounge areas, great for collaboration on-site with access to a fully fitted kitchen area...
Read More
Enquire Now
7
This space is a fully-fledged creative serviced office choice, ranging from premium suites with individual walkways to designs accommodated to the various requirements of all clients. The centre contains 218 furnished workstations, two corporate meeting rooms plus a spacious conference room with state-of-the-art facilities. This centre also houses a large training room - an ideal choice for small-scale corporate functions such as quarterly updates and staff briefings to corporate training and workshops...
Read More
Enquire Now
8
Spanning 38 floors, this is a well-equipped building with easy access to hotels, shopping complexes and restaurants. The building has direct underground access to Metro Line 10, Hujialou Station. Many bus lines have a stop next to the building...
Read More
Enquire Now
9
This business center offers premium facilities such as a private café, multi-purpose conference rooms, spacious lounge, private shower rooms, health club, as well as apartments and a five-star hotel. ...
Read More
Enquire Now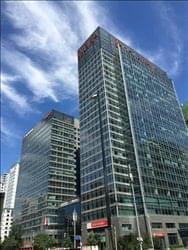 10
Located in a Grade A office building in the heart of Chaoyang CBD in Beijing. This center is the first LEED™ Gold certified building in China, providing eco-friendly working environment. The building is in close proximity to China World Trade Center, Kerry Center and CCTV building...
Read More
Enquire Now