Office Space for Rent in Changning, Shanghai, China
China >
Shanghai
>
Changning
Showing 1 - 10 of 13 Results
1
This professional and contemporary business centre is situated on the 24th floor of an ultra-modern skyscraper. As part of a commercial complex you will have onsite access to a luxury hotel and upmarket retailers. The business centre itself offers fully furnished office space and executive suites which come fully equipped with the latest technology...
Read More
Enquire Now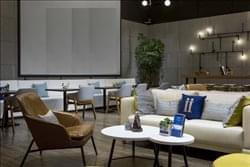 2
This serviced office and co-working space is fully furnished and includes access to smart conference rooms. Full coverage, high speed wifi is provided onsite along with teleconference and video conference facilities, printing and copying services and a super reception. ...
Read More
Enquire Now
3
This center opened in late 2013 and is situated close to Hongqiao airport and Hongqiao Business Hub. The hub is comprised of the mega size convention center plus a 6.3 million square meter of retail and office space, making it one of the largest CBDs in Shanghai...
Read More
Enquire Now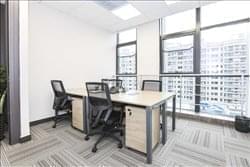 4
The offices offer a range of facilities including reception services, phone conferences and phone booths. Private offices that hold between 2-10 people and meeting rooms are available alongside high speed internet. There is a cafe and a pantry too...
Read More
Enquire Now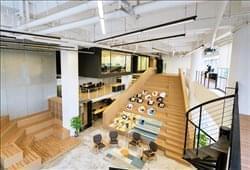 5
This space is located by Hongqiao Airport, to the west of Shanghai. The center has a unique cube design, where the community managers area, meeting rooms and offices are located in cubes. The workspace also features a large events space, perfect for presentations and can hold up to 100 people...
Read More
Enquire Now
6
This business centre is located on the 8th floor of a grade A office tower, providing fully furnished office space and executive suites options on flexible terms. The centre also offers meeting rooms of varying sizes and a business lounge, which are available for you to use as and when you need, perfect for not taking up any of your valuable workspace. ...
Read More
Enquire Now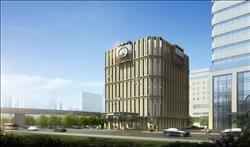 7
This workspace is part of a lifestyle centre with food & beverage retailers and a wellness centre. It is next to ShanghaiMart Exhibition Centre, easily accessed by metro line 2 (Loushanguan Rd) and line 10 (Yili Rd). In the vicinity are high-grade commercial establishments: Shanghai International Trade Centre, Gubei Fortune Centre, Orient International Plaza and Wandu Mall, as well as several luxury hotels and residential compounds...
Read More
Enquire Now
8
This centre offers all the services of an in-house office without the burden of office administration, utilities bill, office setup and office system maintenance, etc. There is a full range of offices type available for rent ranging from a one person workstation to large office spaces. At this centre the office can also been customized according to your specific needs...
Read More
Enquire Now
9
The centre is in the level 11 of this Grade A office building which has 28 floors. It is located in Yanan W Rd. and Jiangsu Rd...
Read More
Enquire Now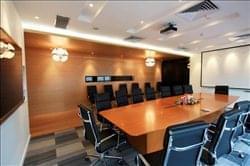 10
Executive office suites are available in this high rise floor in the core area of Hongqiao international trade zone. There is a total of 260 workstations across 53 offices with 5 meeting rooms. The office suites are available on a flexible basis and offer modern, luxurious design with state-of-the-art technology...
Read More
Enquire Now