Office Space for Rent in Huangpu, Shanghai, China
China >
Shanghai
>
Huangpu
Showing 1 - 10 of 40 Results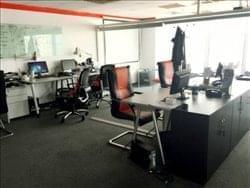 1
This office space is conveniently located in central ​​Shanghai, near People's Square and The Bund. The office space has beautiful views of the city centre. It is cozy and dynamic with a pantry at the entrance, a meeting space (business or seminar), hot desks, and private desks, allowing you to work seamlessly while connecting with like-minded people...
Read More
Enquire Now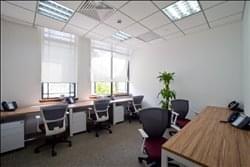 2
These superb offices are in a historic building with high ceilings. All offices are external rooms and all windows can be opened. The offices are fitted with air conditioning and offer a business lounge and a coffee pantry which clients can use free of charge...
Read More
Enquire Now
3
Strategically located on the outskirts of Lujiazui CBD, the center offers exceptional convenience with metro lines 2, 4, 6 and 9 only minutes away from the center. The striking golden tinted Tomson Commercial is home to our 960 square meter center which boasts a total of 30 executive suites and 102 workstations especially ideal for companies looking for coziness away from a hectic traffic location and yet within reach of the Shanghai Financial CBD. The center is surrounded by the 96 and Yaohan shopping malls, restaurants, coffee shops, gym, and hotels; making it a perfect place for work and leisure...
Read More
Enquire Now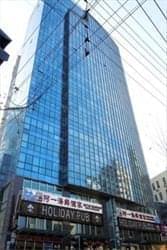 4
This serviced office centre provides all the service of an in-house office without the burden of office administration, utilities bill, office set-up and office system maintenance, etc. There is a full range of office types available for rent, ranging from a one-person workstation to 8-person large office spaces. The offices can also been customized according to your specific needs...
Read More
Enquire Now
5
Occupying the 18th floor of this prestigious property, our serviced offices are sure to impress. This is a landmark building, providing a range of serviced office suites to fit your business requirements. One of Shanghai's most luxurious and impressive modern developments...
Read More
Enquire Now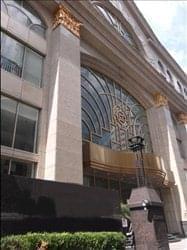 6
This business center is a low-cost office provider located in the very center of Shanghai. Based in one of the most well-known office buildings in Shanghai, our office are Grade A, modern, convenient and ready to use. Many of them have a wonderful view of the Bund...
Read More
Enquire Now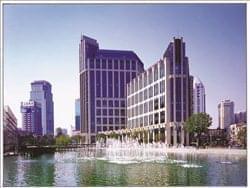 7
This prestigious and comfortable Shanghai serviced office centre provides open plan space, along with team offices and executive suites. A full range of amenities is available, including smart-IT facilities and a multilingual support staff....
Read More
Enquire Now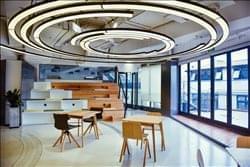 8
This modern, collaborative workspace is situated in the heart of Huai Hai Middle Road and offers members access to fantastic amenities such as; break-out areas where you can relax when you need time away from your desk, event spaces fantastic for presentations and hosting your international business guests as well as meeting rooms for you and your team to plan your next big business move. Other benefits of the space are floor-to-ceiling windows that allow an abundance of natural light to brighten your workplace and keep you motivated. The beautifully decorated space, with vintage tiling, offers you the cultural experience of Old Shanghai combined with the new age collaboration work style...
Read More
Enquire Now
9
Located in a Grade A commercial office tower along Huai Hai Zhong Road, this is the main business district near the People's Square, Xintiandi and the MRT/Metro station here in Shanghai. This office space has a dedicated team of bilingual staff to help ensure that companies are able to operate in a productive and worry-free environment. Take advantage of high-quality meeting rooms, with audio-visual and videoconferencing equipment, comfortable and relaxing breakout areas, plus the on-site staff's reception, mail handling and telephone answering services - everything you could possibly want in a business centre, in one convenient location...
Read More
Enquire Now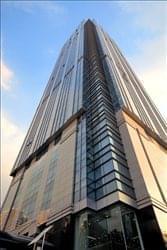 10
This high quality Shanghai serviced office facility provides superb private and shared office space, with full business support services. Offering 34 office suites, three meeting rooms, as well as full support from our secretarial team and on-call IT staff. This centre can also help set up your company by offering a range of services to make this process easier and quicker...
Read More
Enquire Now