Office Space for Rent in Xuhui, Shanghai, China
China >
Shanghai
>
Xuhui
Showing 1 - 10 of 14 Results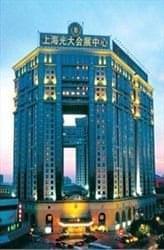 1
The most cost-effective solution for your business in Shanghai! This centre has two locations in Shanghai's most prosperous financial and commercial areas, Pudong Lu Jia Zui and Puxi Xu Jia Hui. Professional staff and great facilities will ensure you experience the best working environment during your stay. ...
Read More
Enquire Now
2
This Shanghai serviced office provides 72 workspaces suitable for from 1 to 50 persons. Also available are 3 comfortable meeting rooms and a superb boardroom. A full range of services is available to clients, including a large traingin/seminar room, showers, an onsite café and two lounge areas for those more informal business collaborations...
Read More
Enquire Now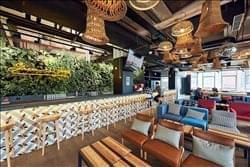 3
This centre is located in one of the most popular areas of the city. Near many shopping, nightlife and cultural icons of the Former French Concession, making it the perfect place for work by inspiring creativity. Just steps from the Shanxi Nan Lu Metro stop, there are 360-degree views of the surrounding neighborhood...
Read More
Enquire Now
4
This office space in the heart of vibrant Xujiahui CBD, on the 48th floor of a 50-storey international grade A office tower. This historic area of commerce and culture, is also a bustling shopping precinct in Shanghai. Compromising twin office towers, this modern commercial complex is also home to brand shopping malls and service apartments...
Read More
Enquire Now
5
This centre, located on the 28th floor of a 45-storey international Grade A office tower, is in the centre of Huaihai Road CBD in Shanghai, a prestigious location. Sleek modern western business facilities, high international standards along with its great location, this centre is the perfect choice for international companies. Those that have their home there are JAL, Shiseido, King & Wood Mallesons and Roche...
Read More
Enquire Now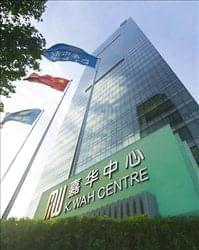 6
With modern architectural design, advanced security management system and a full spectrum of amenities including dining, gym, indoor swimming pool and tennis court, this office building has attracted a number of Fortune 500 corporations as tenants. This centre provides a premium and professional corporate environment, this new centre will offer 50 fully furnished serviced offices in various sizes which can accommodate 1-80 persons, and be equipped with the most advanced IT infrastructure and facilities, state-of-the-art meeting and conference facilities, corporate breakout areas and comprehensive business administrative services. Expected to open in the third quarter of 2014, this centre is an optimal choice to build your business presence in Shanghai...
Read More
Enquire Now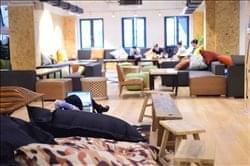 7
Situated in the leafy confines of Shanghai's historic Former French Concession, this centre is the perfect place for creatively inspired work. Not only are you just minutes from the Shanghai Library Metro Stop, you're near to some of Shanghai's finest restaurants, cafes and parks. There is a parking lot in Xingguo Hotel...
Read More
Enquire Now
8
This business centre is on the seventh floor of this modern premium Grade A office tower. This centre attracts international and domestic companies such as Apple, Adidas, Cargill and King & Wood Law firm, etc. The shopping mall features top global retailers, an IMAX cinema, outdoor dining, an upscale supermarket and diversified entertainment to offer a unique shopping experience in the city...
Read More
Enquire Now
9
Located in the heart of the bustling Xujiahui CBD, this is a prestigious modern complex consisting of three Grade A office towers. These comfortable and efficient serviced offices are located on the 12th floor of tower A. Within close proximity are 5-star hotels, shopping malls and other supporting amenities...
Read More
Enquire Now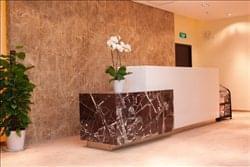 10
This business centre has 38 available from 2 to 10 person offices. It also has a comfort lobby, communal pantry, business lounge, one 12-person conference room, one 6-person meeting room and offices with panoramic views overlooking the JingAn temple. This centre is located in the heart of Shanghai commercial district of JingAn, is bright and equipped with highly advanced telecommunication technologies...
Read More
Enquire Now