Serviced Office


Sector 30 Vashi
Navi Mumbai, Maharashtra from 19700 INR per workstation per month Enquire Now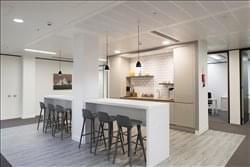 Can we help?
Register with us, and one of our friendly and knowledgable consultants will call you back soon to discuss your office requirements.
Description
Ideal for small and large requirements from one to 50 desks, Serviced Offices provide a cost-effective workspace solution, allowing you flexibility at short notice. Offices are priced per person, per month and provide fully inclusive furnished office space, access to meeting rooms and support services.
This centre stands tall, a landmark in the Vashi skyline. Perfectly situated inbetween the nearest station, the highway and the proposed international airport, this IT park is a heaven for IT empowered work spaces.
Register with us to find out more or book a viewing
Amenities
24-hour access
Car parking
Meeting rooms
Transport Links
Panvel Express Highway
Navi Mumbai International
< Complete Search Results for Navi Mumbai